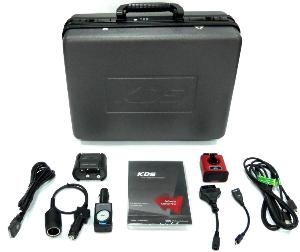 Item shown may not be actual product.
Product and price information are subject to change without notice.
---
$4,628.00 Direct from 3rd Party Supplier
Diagnostic System KDS Kit
---
Item Number:
GDSM-CPKITK
Description
Essential Tool
GDSM-CPKITK Diagnostic System KDS Kit
*************** ATTENTION AFTERMARKET CUSTOMERS ***************
All NON-DEALERSHIP customers need to contact GITA call center and pay GITA annual subscription fee. The KDS kits will not be supported for software updates as needed without the subscription. Call 888-549-4977 to get the subscription activated.
Includes
G1XDDMN002 KMA VCI II Module
G1DDMN001 GDS Trigger
G1XDDCA002 Cable- 30P to USB
G1XDDCA003 ADAP.-DC to 16P
G1XDDCA005 USB OTG Cable 5P
G1JDDCA001 Cigar Cable_T-module
A2MDK1RDP5 SD Card Reader
G1XDDCA007 USB Cable
G1XDDHA001 Carrying Case
G1TDDMN006 TPMS B/T Adapter
G1XKNDM001 PC Manager Software Pack
A2XDDMT64G 64GB SD Card
GDSM-SMGXYN Kia Diagnostic Tablet
GDSM-PTNCVR Griffin Protection Case
GDSM-KIACLG Kia Custom Logo Decal Set (3 Logo Stickers)